Dispatching Period 15-20days
The sales volume is applied 100% in the chart on Hanteo, Gaon, and Music Bank K.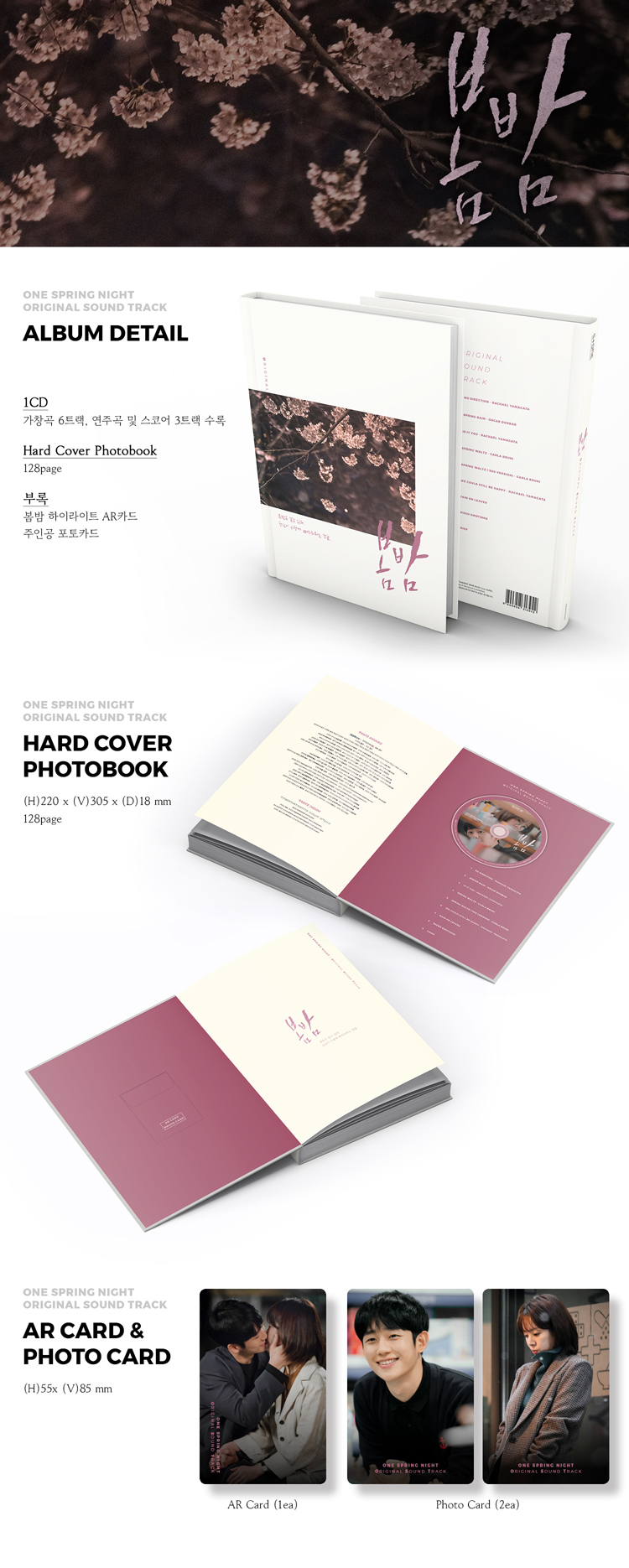 I know the spring night OST.
that you will fall in love
The OST album of the drama Spring Night (directed by Ahn Pan-seok / written by Kim Eun / produced by JS Pictures), which heated up the spring of 2019, will be released.
This <Spring Night OST> album, in which famous foreign artists from Rachael Yamagata to Carla Bruni participated, contains a total of 6 songs and 3 songs, including a hidden track that can only be heard on the album (Carla Bruni – Spirng Waltz ('50s version)). made up of scores.

 

The collection value has been increased with an abundance of photo cards with the image of the couple Han Ji-min and Jung Hae-in and AR cards with drama highlight videos.
How about immersing yourself in the drama once again while looking back on the emotions of the drama with a photobook full of 128p photobooks.
-CD, PHOTOBOOK(128p)
-AR CARD: Insert 1 type -PHOTO CARD: Insert
2 types
---