Dispatching Period 15-20days
The sales volume is applied 100% in the chart on Hanteo, Gaon, and Music Bank K.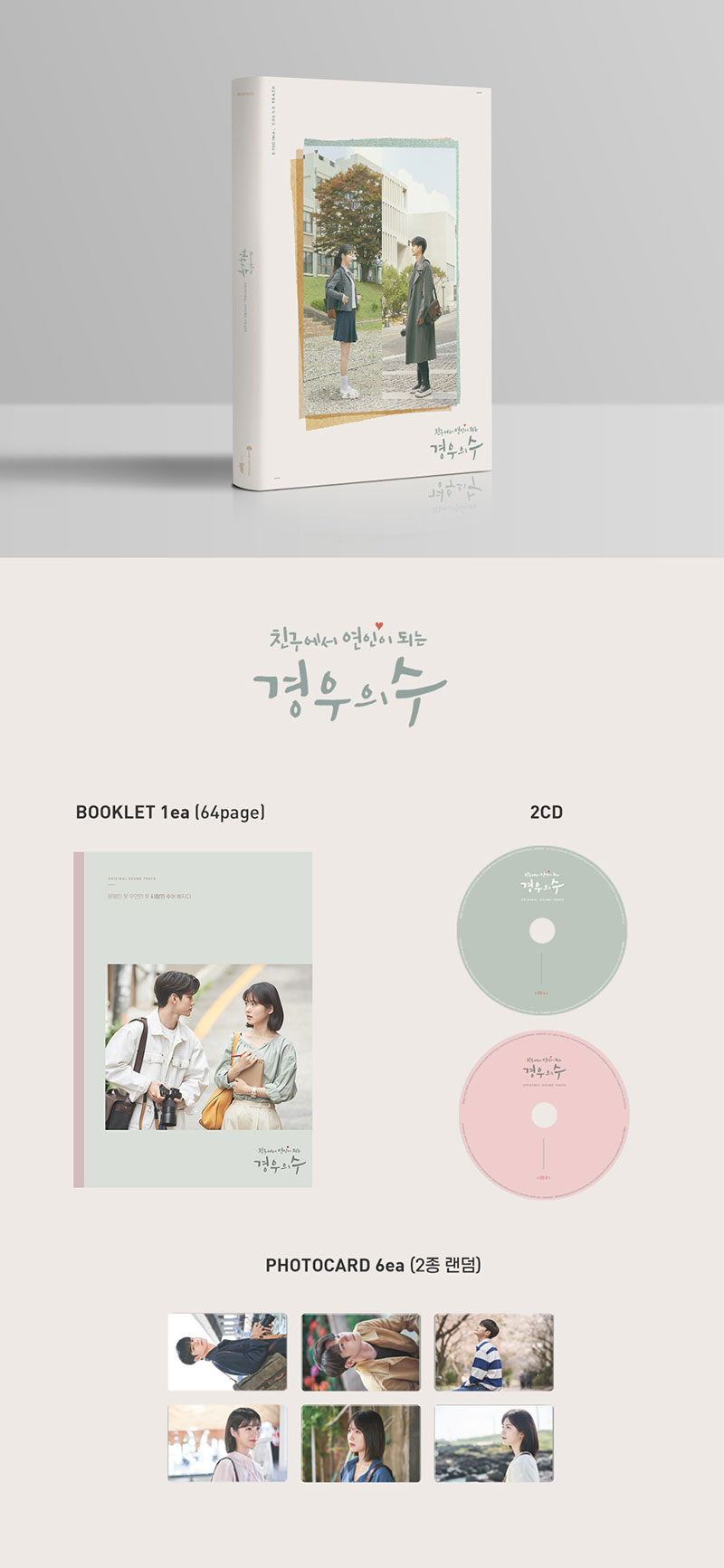 JTBC Friday-Saturday drama 'Number of Cases' OST Special
The OST special album of the JTBC Friday-Saturday drama 'Number of Cases', which brought excitement to the small screen with the colorful love story of young people, has been released.
Starting with Ha Sung-woon's 'Is it a Coincident', which dramatically raised the interest and expectation of viewers in harmony with the refreshing atmosphere of the play, Ra.L's 'Highlight', where you can feel the thrill of chance and the two people 'Sweet Dream' by Kim Chae-won (April), a coexistence of sweetness and cute charm, Ben's 'I'm still there today', which gives a deep impression as if it represents the feelings of two characters growing towards each other, rough Bernard Park's 'Close Your Eyes', where you can feel the charm of Junsu, a sweet and straight man, Ong Seong-wu's 'Why Didn't I Know', which contains the sincerity of Su-su, who later realized his heart for coincidence, and the graceful melody and metaphorical lyrics of unrequited love. Yoo Yeon-jung (WJSN)'s desperately 'Fantastic Flower', Kevin Oh's 'Falling Slow', which quietly but strongly adds a lyrical mood to the play, is inserted into the play as if sympathizing with the worries and stories of the youth in the play, creating a deep lingering lingering impression. Even the 'to each other' of the moonlight on the rooftop. It contains a total of 9 OSTs and 26 BG songs that acted as licorice when used in the right place in the drama. This composition is expected to arouse the expectations of the listeners. 
The music for 'The Number of Cases' was led by the music director Ant, who worked on the music for dramas that were loved by the public such as 'When the Camellia Blooms', 'The World of the Married', and 'Descendants of the Sun'. It is planned to create a high-quality OST that forms a complete body and leave a deep impression on drama fans and listeners.
■ Privileges
- 2 random photo cards out of 6
---