Dispatching Period 15-20days
The sales volume is applied 100% in the chart on Hanteo, Gaon, and Music Bank K.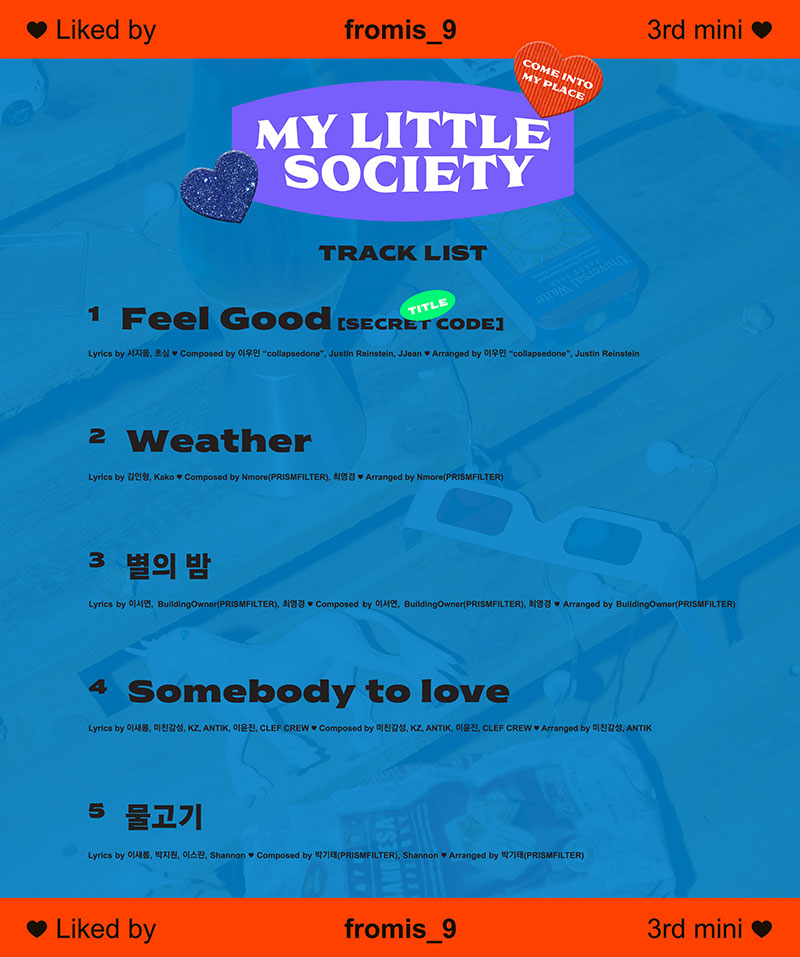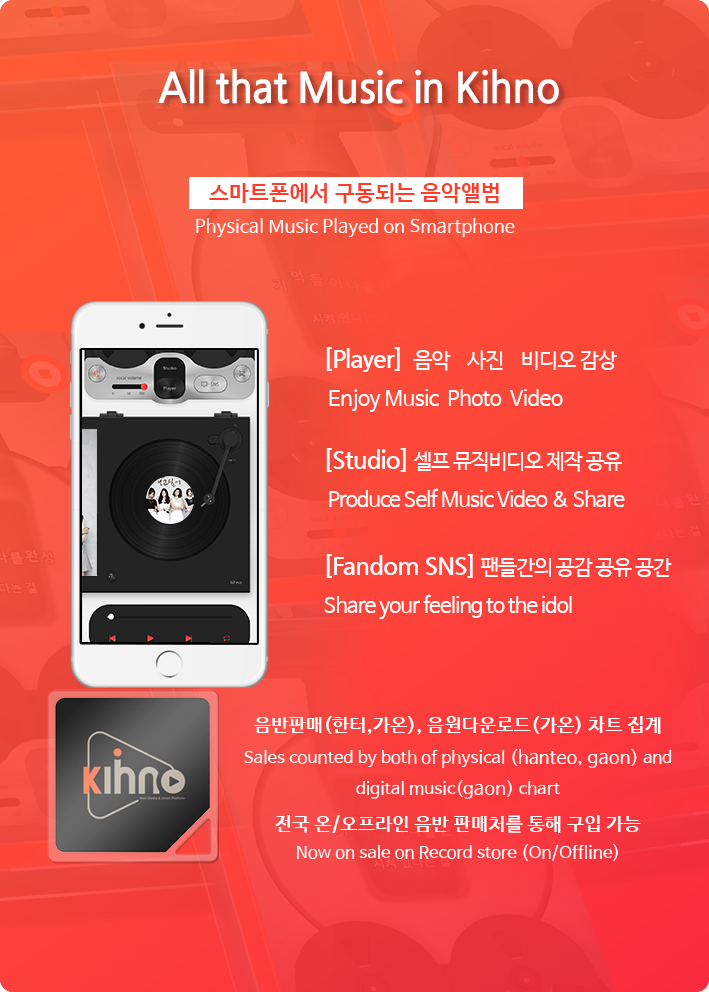 ※ Poster sold out 

Fromis 9 [My Little Society] Air kit_button type (60*60*13)
Fromis 9 [My Little Society] Premium Box Package (100*134*36)
Fromis 9 [My Little Society] 18 Photo Cards (85*119) KiT Album EXCLUSIVE
Fromis 9 [My Little Society] Postcard 1 piece (90*123)
Fromis 9 [My Little Society] Title Postcard 1 Sheet (90*123)
Kit album usage guide 1 piece in Korean/English
-Introduction of the kit album
The kit album is a music album for smartphones, has the same album composition as the existing CD album, and is a next-generation music album that can be operated on a smartphone by applying cutting-edge technology.

 

Using the kit album, you can not only enjoy music, but also enjoy various photos and videos of artists, and users can record, shoot, and share music videos by using the kit studio function provided by the kit album.

 

In addition, music videos, photos, and posts made by fans are shared in the fan cafe-type kiter community inside the artist's album, and through this, various communication and sympathy between fans and artists can be created.
The sales of all kit albums are counted on the physical album charts, Gaon Chart and Hanteo Chart.
For this album, INST.(MR) will be serviced only for the title song.
- Features and advantages of fromis 9 3rd Mini Album [My Little Society] kit album
Button type can be quickly and easily using a non-contact manner through the air kit
 for iPhone, iPad, and Android phone and on the tablet album using
 kits album in directly from albums associated MV, Credits and Teaser video listening
 to the premium package upscale than the portability and small intestine Castle Enhanced
collection of kits,
photocards,

 

and postcards from [My Little Society] album from

 

fromis9 All-new KiT Studio and KiTTOR community
---