Dispatching Period 15-20days
The sales volume is applied 100% in the chart on Hanteo, Gaon, and Music Bank K.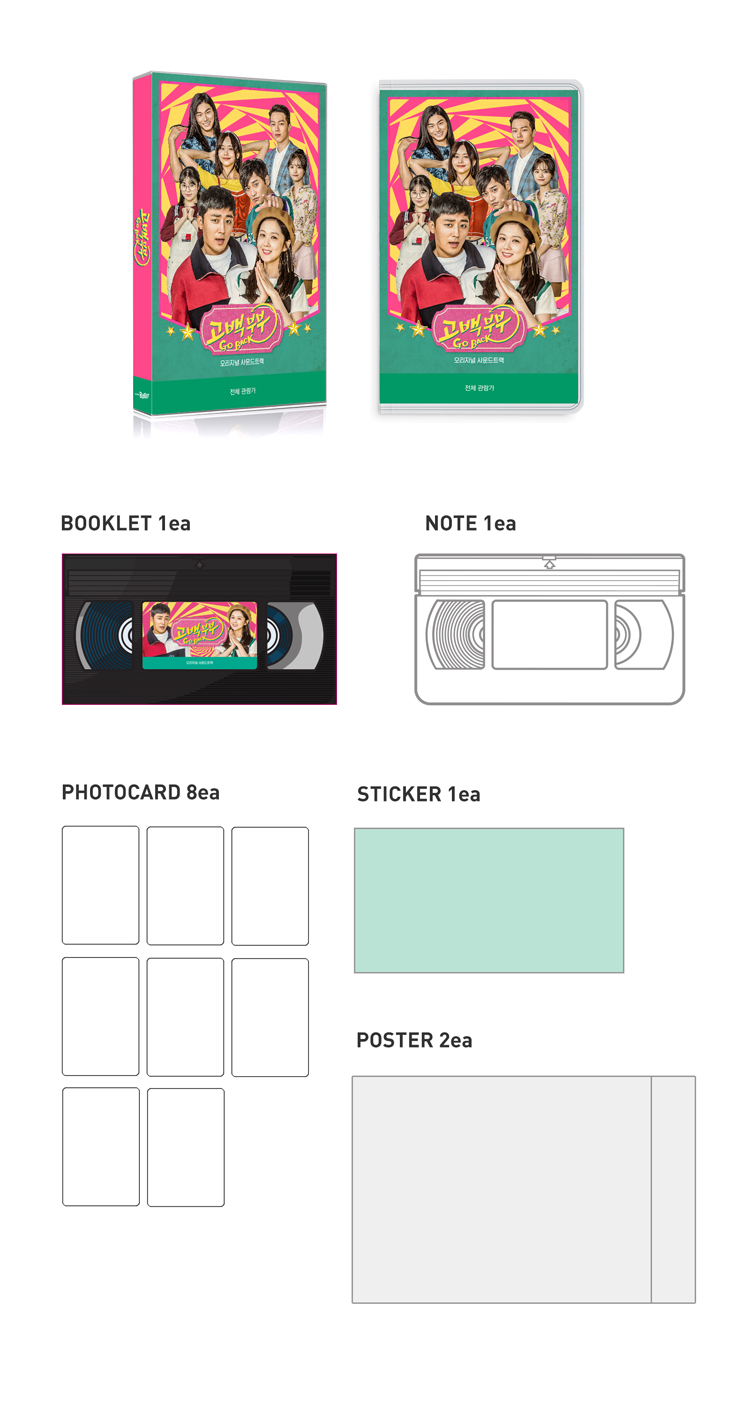 - Randomly insert one of two posters
- Insert 8 types of photo cards
The pre-order of the Confessions Couple OST album, which contains all the sound sources of the OST of the KBS entertainment drama 'Confession Couple', begins.
Starting with the title song "Go back" of Every Single Day, a song of vibrant youth, Sohyang's "Song of the Wind," which moved viewers at every epilogue of the drama, and Shim Gyu-sun's "Dream", which made many people cry with the theme of Ma Jin-ju, the eardrum. The main dramas include "Confession," a sweet confession song sung by her boyfriend Choi Nak-tae, "A World Called Us" by Lee Seok-hoon, which expresses Choi Ban-do's heart in a resonant ballad, and "Amazing," where Hong Dae-kwang, a sweet vocalist, expresses his love with a light melody. In each scene, the six songs that added emotion by increasing the immersion of the play are fully contained.
In addition, a total of 27 performance songs worked by Moon Seong-nam, the music director of "Confession Couple," who made OSTs for numerous dramas such as "Pasta", "I Can Hear Your Voice" and "Pinocchio", will be released together.
This OST album, which is released as a limited edition, consists of a total of two CDs, including a videotape-shaped CD case and retro cover reminiscent of the 1990s. Unique components, such as bells, stickers, portable notes, and posters of the confession couple, are provided to increase the value of the collection.
---