Dispatching Period 15-20days
The sales volume is applied 100% in the chart on Hanteo, Gaon, and Music Bank K.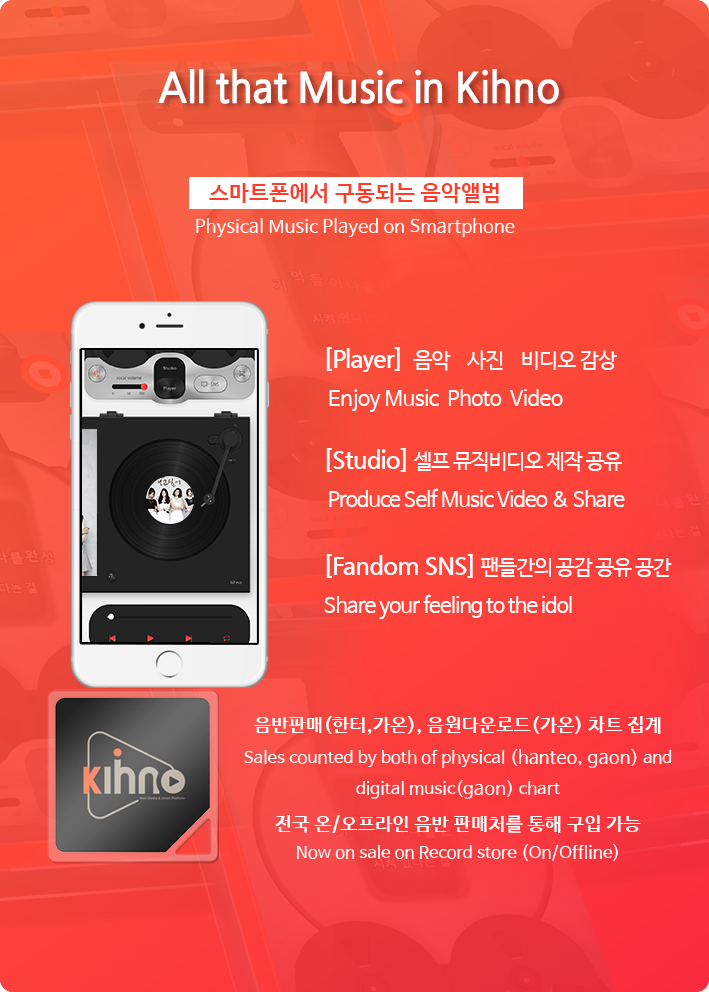 ※ Poster sold out 

Fromis Nine, the joy is 'pop!'

 

Released the popping first single album [FUN FACTORY]
Fromis Nine, comes back with more upgrades...

 

Song Ha-young and Park Ji-won participated in composing and writing lyrics for the included songs!
'Ptoncide Doll' Fromis Nine, the title song 'FUN!' with refreshing healing...

 

Refreshing beauty UP!
Fromis_9, who rose to the ranks of expectations for a girl group with the special single title song 'LOVE BOMB' released in October last year, released their first single album [FUN FACTORY] on June 4, after about 8 months, and became addictive. With the strong title song 'FUN!', they plan to once again solidify their position as a 'Ptoncide Doll' that feels good just looking at them.
Fromis 9's first single album [FUN FACTORY], which returned with more complete music and performance, is true to the title song 'FUN!'

 

All of us will be pleasant and fun." It provides refreshing healing this summer with fromis9's unique and clear energy. 
The title song 'FUN!' of the first single album is an up-tempo dance song based on house and disco rhythms, further raising the youthful energy of 'Fromis Nine'.

 

Fromis Nine, which has established itself as an icon of freshness, will melt the hearts of fans with the title song 'FUN!
In addition, Sean Michael Alexander, Drew Ryan Scott, and MELODESIGN, who were together in the title song 'LOVE BOMB' of the last album, participated in the composition, and once again worked together to create fromis9's unique style. He made the musical color more solid and worked with 'Digipedi', a music video director who has been with him since his debut. It has a pleasant feeling like a soft drink and a popping charm like a soft drink.
In addition, the title song 'FUN!' in the first single album [FUN FACTORY]

 

In addition, there are two unit songs that can feel different charms.

 

Track 2's 'LOVE RUMPUMPUM' is a unit composed of Lee Sae-rom, Jang Gyu-ri, Noh Ji-sun, Lee Seo-yeon, Lee Chae-young, Lee Na-kyung, and Baek Ji-heon. A unique color was added to the song.
In the last track 'FLY HIGH', two members Song Ha-young and Park Ji-won not only sang, but also participated in writing lyrics and composing, showing their musical talents.

 

It is a song with a refreshing guitar sound and the cool singing method of the two main vocals, and the lyrical lyrics are impressive, and the fantastic breath of the two members, which has not been seen before, makes the future as 'composition idols' look forward to.
With such infinite possibilities and potential, fromis 9 is growing at a terrifying speed, winning the title of 'composition idol', and a new sensation in the girl group world with the charm of 9 members and 9 colors that are more colorful with refreshing beauty and improved visuals. is foretold
-Air kit (button type) (60*60)
-Compact package with sleeve (60*90)
-Kino album usage guide 1 sheet in Korean/English (102*153)
Keno Album is a smart music album that has the same album composition as existing CD albums, and is a next-generation music album that operates on a smartphone by applying cutting-edge technology.

 

With Keno Album, you can not only enjoy music, but also enjoy various photos and videos, and users can shoot and share music videos by using the studio function provided by Keno Album.

 

In addition, the fan cafe-type SNS inside the artist's album can share music videos, photos, and posts made by fans, thereby creating a place for various communication and sympathy between fans.
Air kit (button type) can be used on all devices of iOS and AndroidOS regardless of the smartphone's earphone jack and gender.

 

(For details on how to use it, please refer to the manual in the app and the user guide included in the package.)
The sales of all Keno albums are counted on the physical album charts, Gaon Chart and Hanteo Chart.
This album is not serviced by Inst.
- Fromis 9 FUN FACTORY Keno Album Features and Benefits
Easy and convenient to use in a non-contact method through an air kit (button type)
Runs without a separate adapter (gender) on all devices
Access albums on iPhone, iPad and Android phones and tablets 
View album related music videos, album introductions, and teaser videos directly from within Keno Album
Collection of kits, photocards and packages from fromis nine's FUN FACTORY album
---